Residential Tai Chi Retreats in
Padstow, Cornwall, UK
12, 13, 14, 15 May 2023 – open for booking
6, 7, 8, 9 October 2023 – open for booking
Immerse yourself in Tai Chi – join the Bristol School of Tai Chi residential in May and October each year.
Set in the picturesque town of Padstow in Cornwall. Stay in a variety of lovely four-star houses with camping or B&B for those who prefer. The houses all have lovely bedrooms so you can rest at the end of the day on a freshly made bed or head off for a beautiful walk in what has to be one of the loveliest places on earth.
The course will be relaxed and informal with time for lunch out. Evening meals will be in the local restaurants.
Hopefully we will catch the early summer weather.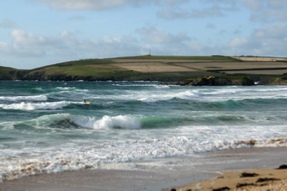 We will travel down on the Friday and return on the Monday with the option to stay on longer if you wish to make it more of a holiday.
The training will be divided up into :-
Tai Chi essentials – Based on either standing or silk reeling exercise and will cover the principles of tai chi.
Forms A – Choreographic work on sections of the form – there will be two groups here so you can opt for the level that best suits you. During the retreat these groups will progress through sections of the form so it is best not to miss any of these classes.
Forms B – Detailed look at movements with the purpose of trying to internalise the form and develop the reeling silk principles within the form.
Chi Kung or Push Hands or Tai Chi Sword practise.
Time for practise and detailed instruction building over the four days to intensify your results.
Tuition Cost: £195
Accommodation Cost: £195 for a single room (£125 per person for shared room)
Other Costs: Petrol, food etc. We will try to arrange group travel down in various cars